Getting started with docker
Introduction
Docker containers wrap a piece of software in a complete file system that contains everything needed to run: code, runtime, system tools, system libraries and anything that can be installed on a server. This guarantees that the software will always run the same, regardless of its environment.
Run your first docker container
docker run hello-world

When you run docker run command

Docker engine checks if the image is available or not
If image is not available, docker engine will pull from docker registry
If image is available, docker engine will run the command locally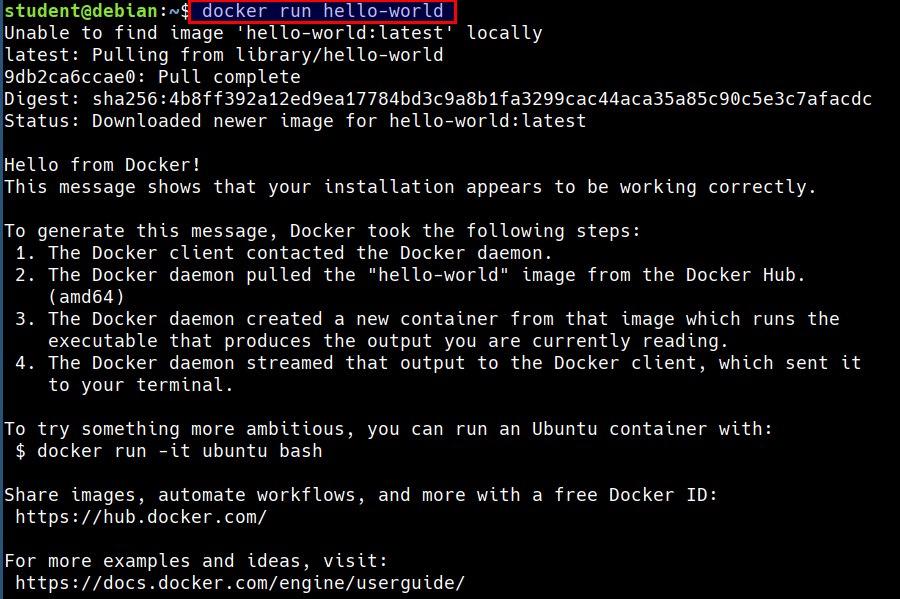 How Docker Works?
Docker is the program that enables containers to be built, shipped and run
Docker Engine uses Linux Kernel namespaces and control groups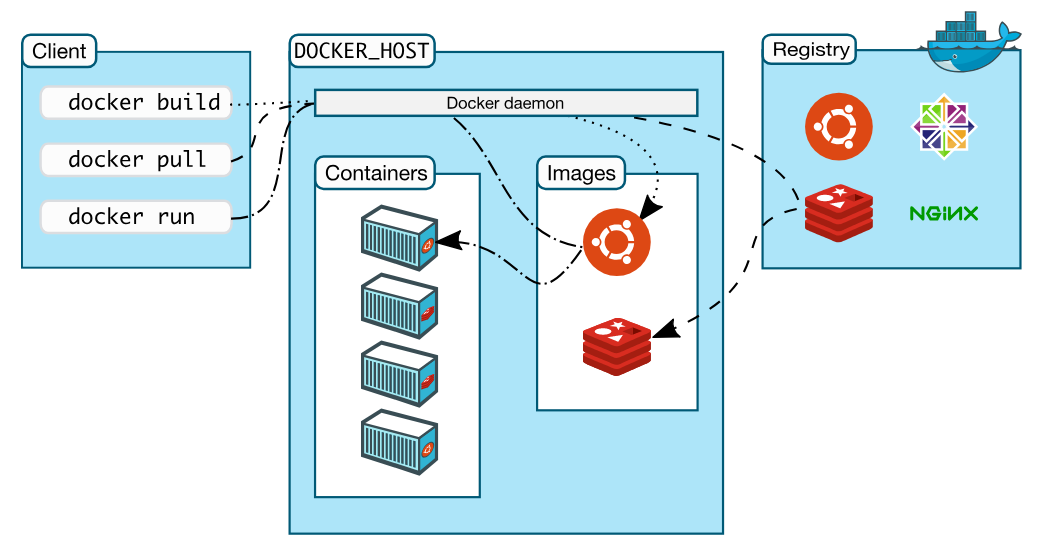 Image Reference: https://docs.docker.com/engine/docker-overview/
Terminology
Docker Image

Read only file with OS, libraries and apps
Anyone can create a docker image
Images can be stored in Docker hub (default public registry) or private registry

Docker Container

Stateful instance of an image with a writable layer
Contains everything needed to run your application
Based on one or more images

Docker Registry
Docker Hub
What is Docker Hub?
Docker Hub is the public registry that contains a large number of images available for your use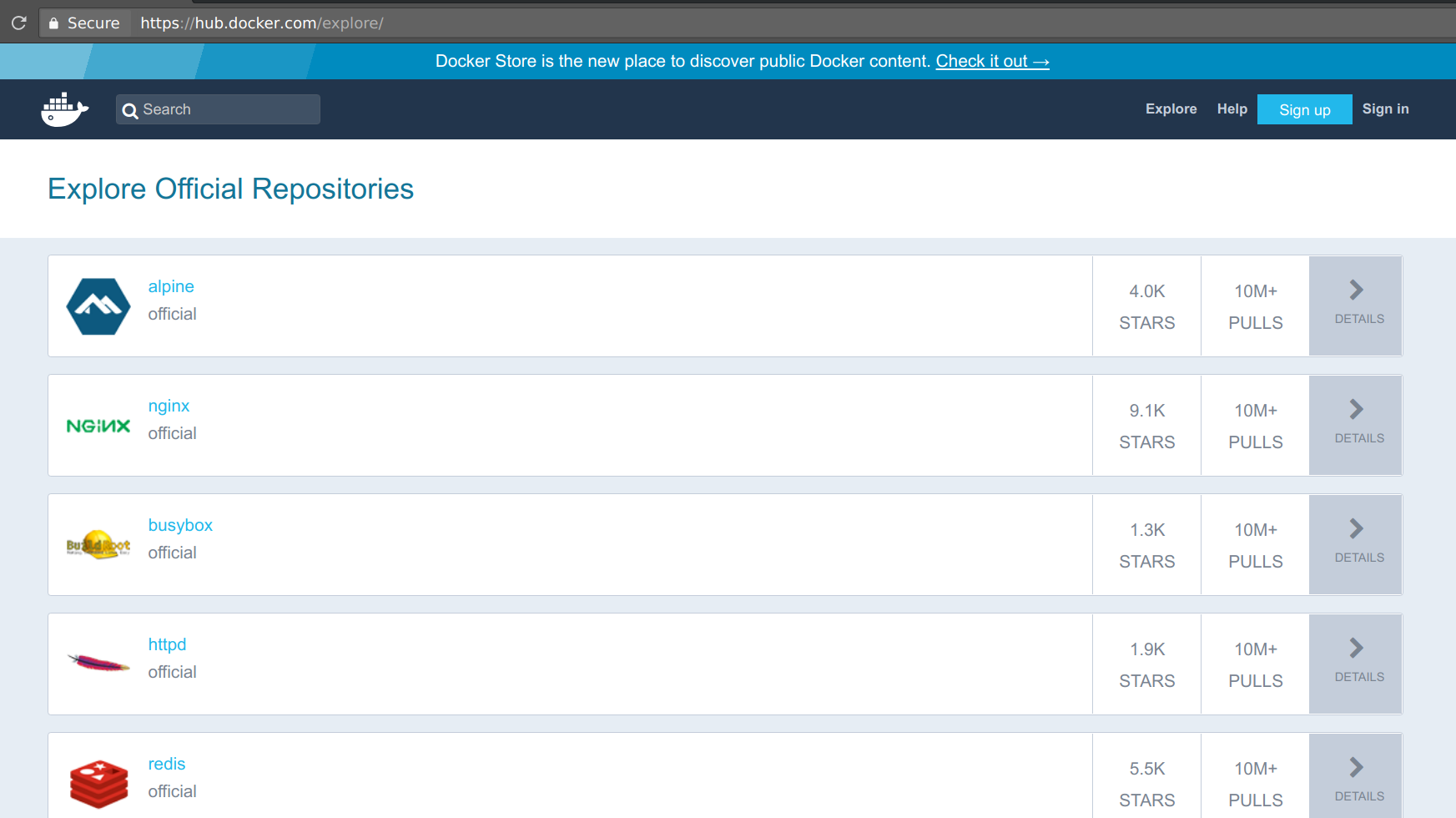 Docker Search
You can also search through all publicly available images in docker hub
docker search wpscan